The 2nd Global Trends in E-learning (GTEL 2023) Forum is an annual event held to present and discuss the most recent developments, trends, technologies, and practices shaping the future of e-learning. GTEL hosts speakers from prestigious institutions and is attended by top international and local policymakers and e-learning leaders. The GTEL forum fosters the exchange of knowledge and helps educational personnel address critical issues through innovative solutions and optimal use of available EdTech. The aim is to create a platform to support the provision of high-quality, sustainable, and widely-accessible learning. The forum will be held on January 23-25, 2023 in Riyadh, Saudi Arabia.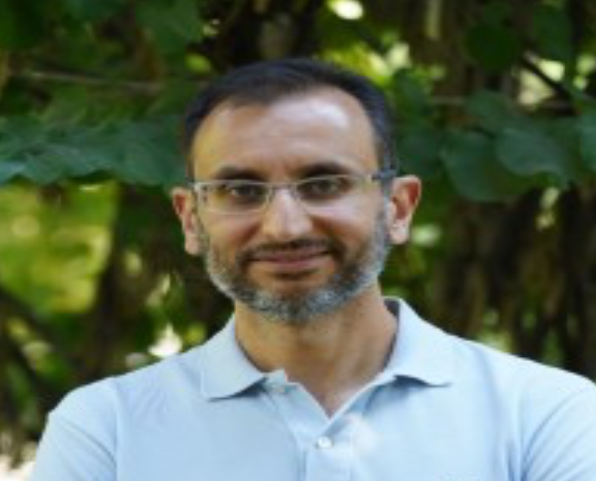 Mr.Samer Jaffar
Explorance
GM, MENA & Singapore
Samer Jaffar has led Explorance's global expansion and worked with clients in Europe, Asia Pacific and Middle East region. He has partnered with many universities to assist them in implementing a comprehensive students journey where the voice of the student contributes to the improvement of their learning experience.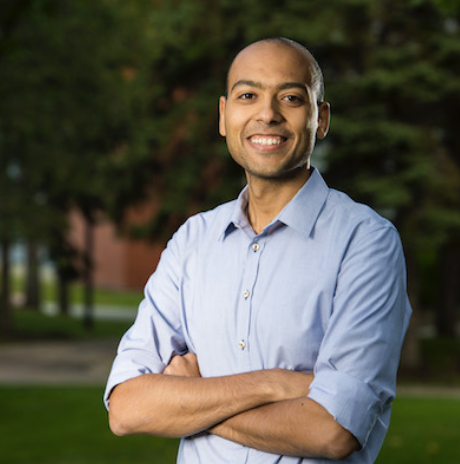 Dr. Karim Ali
Associate Professor in the Department of Computing Science at the University of Alberta.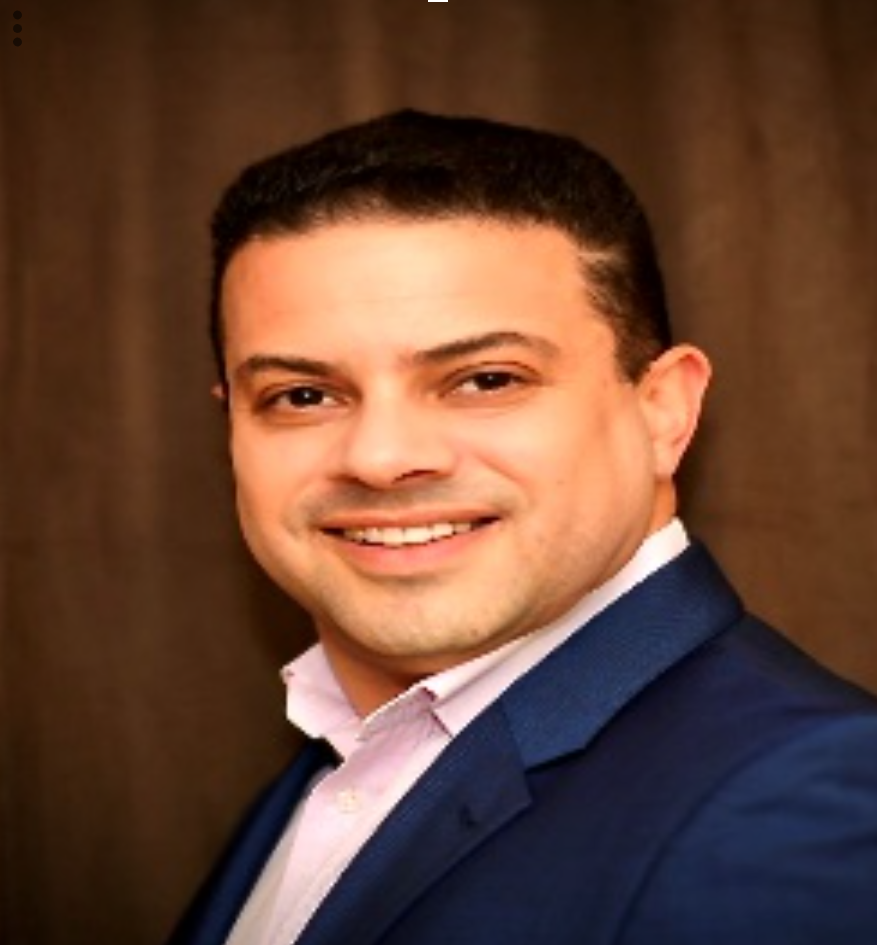 Mr.Oleg Figlin
Anthology Inc
Vice President Europe, Midde East and Africa
As the Head of Anthology EMEA, Oleg is executive leader responsible for Anthology operations and client success across Europe, Middle East and Africa —and it's his personal mission to drive innovation in our customer experience and enable customers to leverage our solutions in engaging and effective learning environments. Oleg cultivates opportunities in the Higher Education, K-12 & Corporate markets by highlighting how learning technologies improve the quality of education globally & are the means to meet the dynamic needs of the universal learner.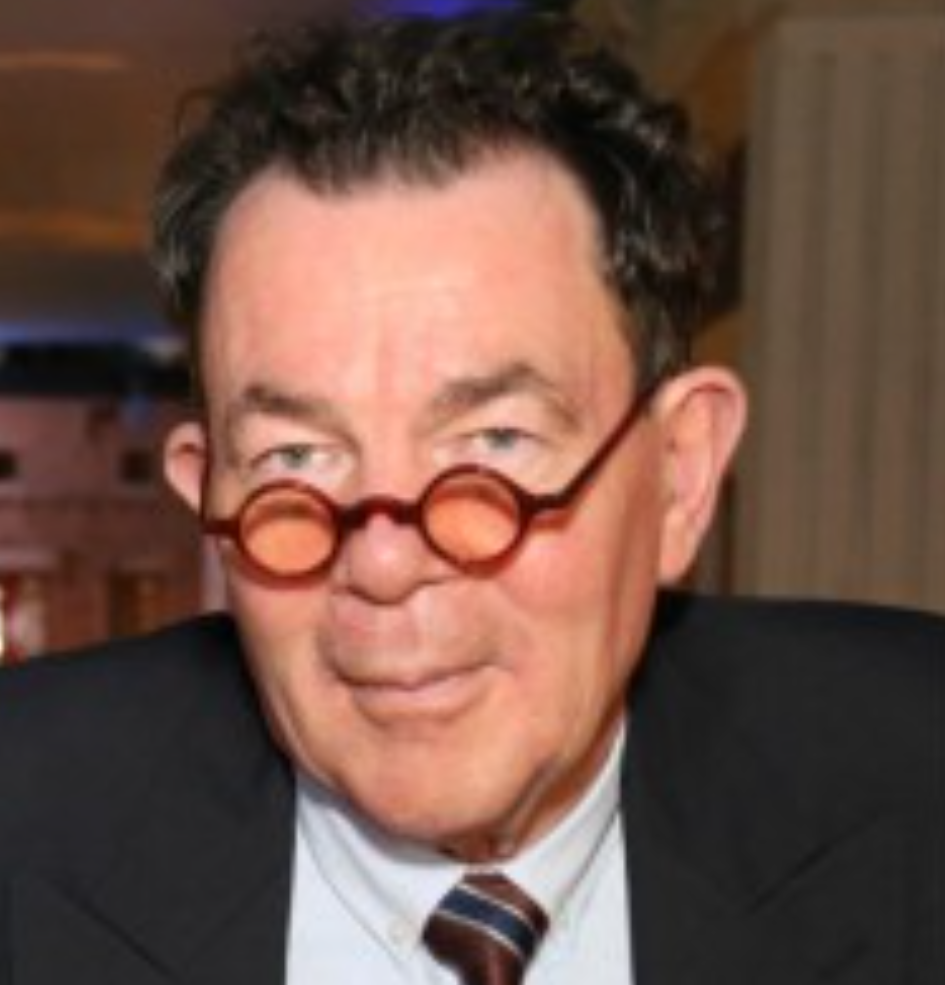 Prof.Ger Graus
Dr Ger Graus OBE Consulting Ltd
Global Education Adviser; Board Director; Advisory Board Chair & Member; Keynote Speaker
"Professor Dr Ger Graus OBE is a renowned figure in the field of education. He was KidZania's first Global Education Director and founding CEO of the Children's University. In 2019, Ger became a Visiting Professor at the National Research University, Moscow, Russia. He is also a Board Director at Hello Genius, and chairs the Advisory Boards at Kabuni, UK, and Twin Science, Turkey. Dr Graus is a member of Bett's Global Education Council; DIDAC India's Advisory Board; Junior Achievement's Worldwide Global Council; chairs the Beaconhouse School System's Advisory Board, Pakistan; advises the Fondazione Reggio Children, Italy; and has been invited to help shape the future of education in Dubai as a member of the Dubai Future Councils. In the 2014 Queen's Birthday Honours List Ger Graus was made an Honorary Officer of the Most Excellent Order of the British Empire (OBE) for services to children. "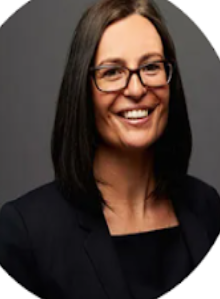 Ms.Amy Hollier
Blended Learning Consortium
Director of Blended & Online Learning
Motivated and talented Educational Technologist and leader, with excellentcommunication skills demonstrated by more than 9 years in Higher Education. Strives to create an innovative, challenging and engaging learning environment in which enables students to become lifelong learners. With experience in instructional design, curriculum development, educational technologies, helpdesk coordination, providing training and workshops, Learning Management System (Sakai) development of educational training material, instructional technology. Adept at technology integration in teaching and learning, and integration intosynchronous, asynchronous, blended, hybrid, Hyflex, online learning environment to enhance teaching and learning.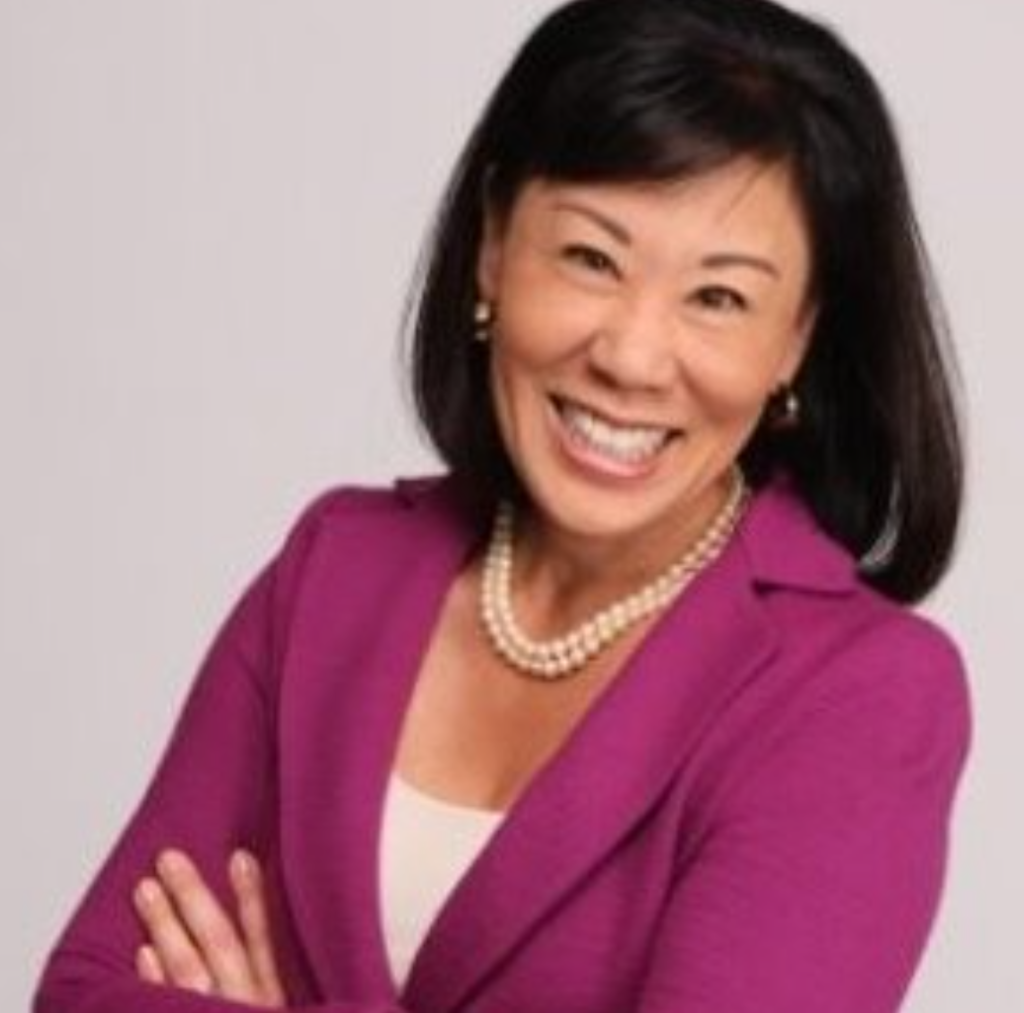 Dr. Becky Takeda-Tinker ​
Colorado State University
President & CEO
"Dr. Becky Takeda-Tinker is dedicated to facilitating industry and workforce success.​ Backed by her leadership experience and skills acquired in the private sector, Becky was the first president & CEO of Colorado State University Global. innovation strategy for over 20 years.​"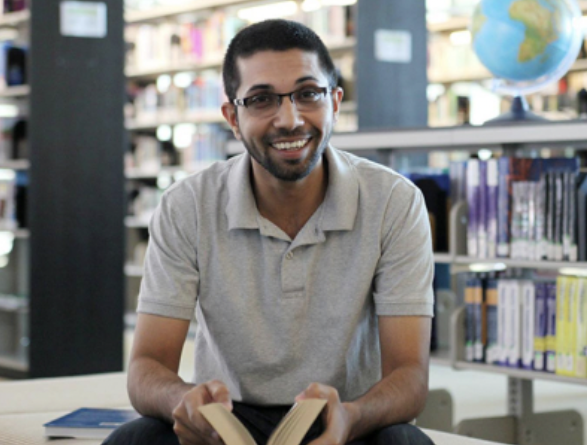 Prof.Naeemullah Khan
KAUST
Instructional Assistant Professor in AI
Naeemullah Khan was a Ph.D. student in Electrical Engineering under the supervision of Professor Ganesh Sundaramoorthi at the Visual Computing Center (VCC) in King Abdullah University of Science and Technology (KAUST).Naeemullah received his Bachelor degree in Electrical, Electronics and Communications Engineering from GIK Institute of Science and Technology, Pakistan, 2011. He joined KAUST and received his master and doctoral degree in Electrical Engineering in 2018. Before joining KAUST, he was an Engineer in Saudi Aramco.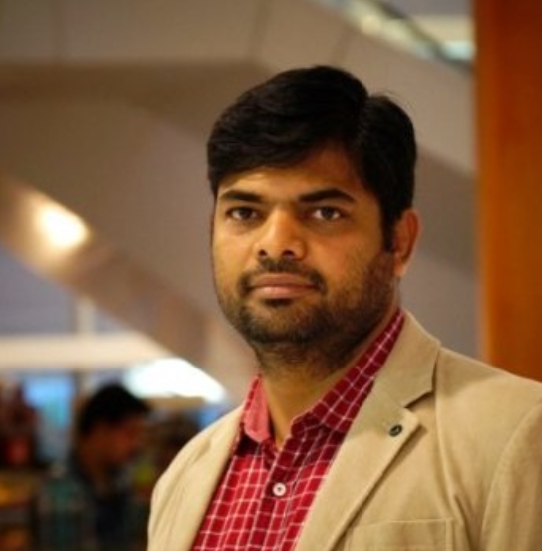 Mr.Somaroy Gabbita
Human Logic Software LLC
General Manager
Naeemullah Khan was a Ph.D. student in Electrical Engineering under the supervision of Professor Ganesh Sundaramoorthi at the Visual Computing Center (VCC) in King Abdullah University of Science and Technology (KAUST).Naeemullah received his Bachelor degree in Electrical, Electronics and Communications Engineering from GIK Institute of Science and Technology, Pakistan, 2011. He joined KAUST and received his master and doctoral degree in Electrical Engineering in 2018. Before joining KAUST, he was an Engineer in Saudi Aramco.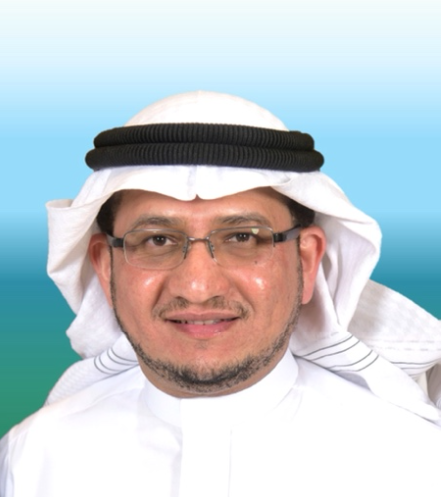 Dr.Moataz Nael Kordi
King Abdulaziz City for Science and Technology (KACST)
Advisor
Dr. Kordi is an enthusiastic mentor, and qualified advisor with practical experience for more than 28 years. He held a number of leading positions in public sector, private sector, as well as the Not-for-profit sector. He received higher education degrees from distinguished international universities. In addition, he received several certifications and accreditations from international institutions and training centers.
Hanny Alshazly, M.Ed.
Vice President, Middle East & Africa Ellucian (www.ellucian.com)
As Vice President for the Middle East and Africa at Ellucian, Hanny Alshazly works to improve the quality of education globally & meet the dynamic needs of the universal learner by empowering executives to build unified digital campuses. With customer success as his mission, Hanny is dedicated to ensuring that each one of Ellucian's customers' goals & vision are met in the long term. Having been a part of the online education field since its early days, Hanny possesses pragmatic insights into the online education industry, which encompass both corporate and academic perspectives.   His extensive experience allows him to serve on several educational boards including the Saudi Electronic University for Digital Transformation, American University in Dubai's School of Engineering, Al Ghurair University, College of Business External Advisory Boards, and Gulf Education Advisory Board.  Being a regular speaker at multiple conferences worldwide, Hanny is also well known for his interactive keynote presentations on education and educational technologies.   Over the course of his career, Hanny's contributions and his dedication to his field have garnered him several awards and recognitions, the most recent being the Distinguished Alumni Award from Athabasca University in Canada, where he received his Master of Education and Advanced Post Graduate Diploma in Distance Education and Technology. During the ceremony, Hanny was also honored to have been added to the Nova Scotia Legislature for his career achievements. Hanny also holds a B.Sc. in Computer Science with a focus on Business Administration from Dalhousie University in Canada.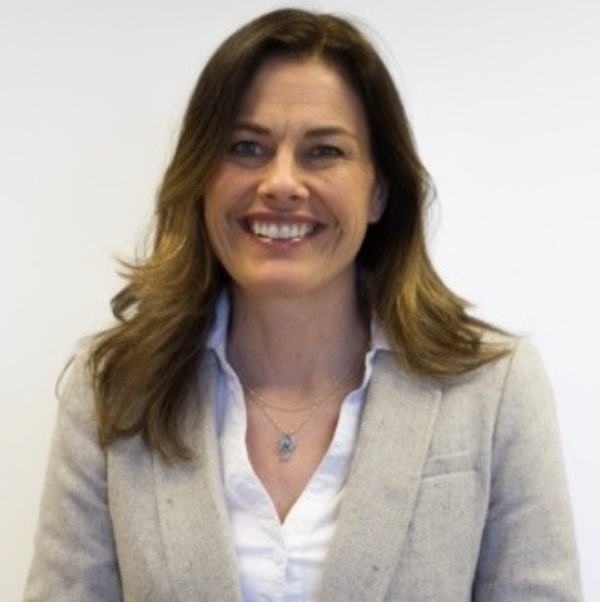 Torunn Gjelsvik
Secretary General at ICDE - International Council for Open and Distance Education
Educational expert and leader with specialization in online, distance and flexible learning. Former rector and director of development of several Norwegian online schools and previous Executive Director of Flexible Education Norway. Highly strategic and operative expertise in distance and flexible education including leadership, project management, teaching and training of academic staff, communication, social media and the use of technology in teaching and learning.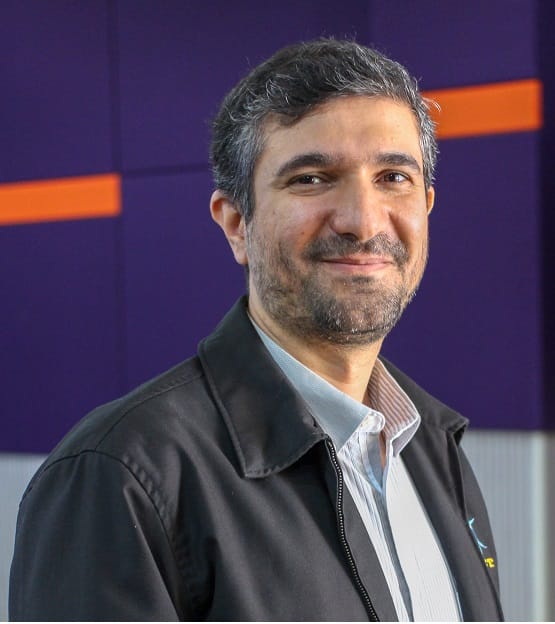 Dr. Akram M Zeki
International Islamic University Malaysia
associate professor to professor at the Kulliyyah of Information and Communication Technology, IIUM, and Deputy Director of Centre for Islamisation (CENTRIS)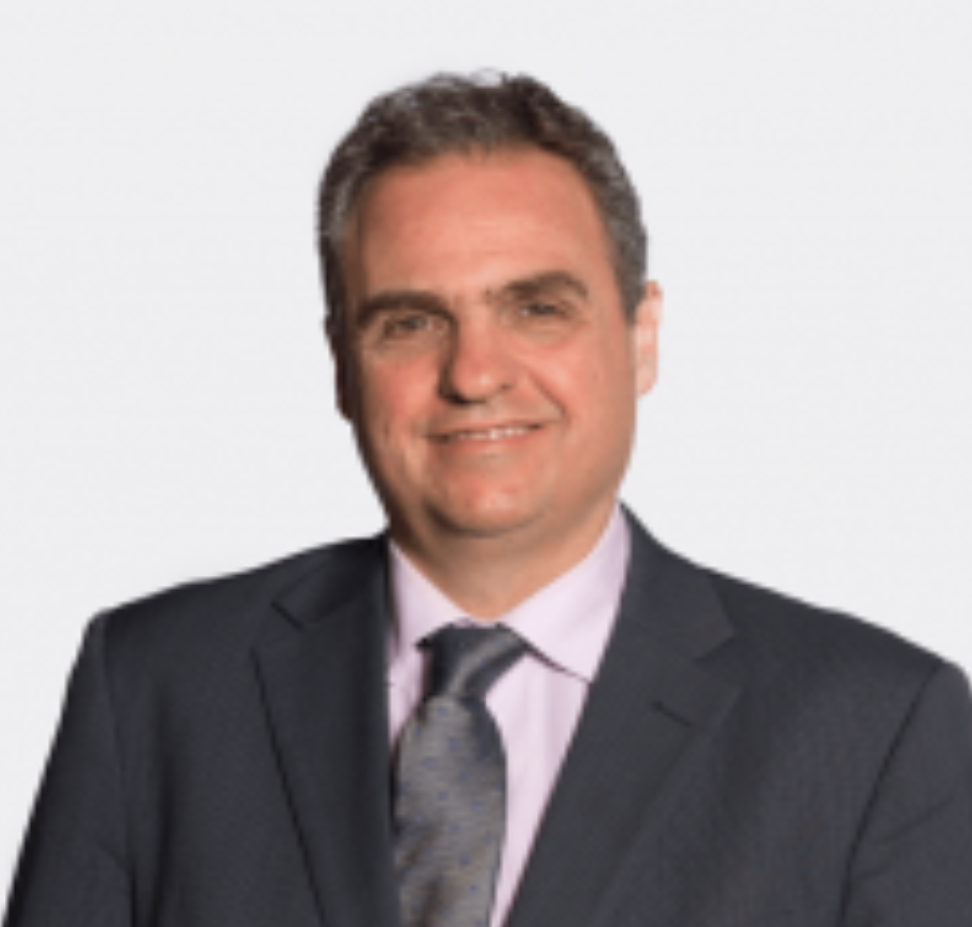 Mr.Renato Opertti
International Bureau of Education (UNESCO-IBE)
Senior Expert
Mr. Renato Opertti holds a degree in sociology (UDELAR, Uruguay) and a master's degree in educational research (CIEP-Uruguay/IRDC-Canada). Currently Opertti is working as a senior education expert at the International Bureau of Education (IBE UNESCO) in areas relating to curriculum and learning at large encompassing policy and technical dialogues, knowledge production and sharing, capacity-development and technical assistance. Among other themes, Opertti coordinates the UNESCO-IBE HELA (Hybrid Education, Learning and Assessment) and Green and Blue Curriculum initiatives as well as to support transformation and curriculum development processes along diverse domains in different regions. Also, Opertti is the Dean of the School of Postgraduate Studies of the During the last three years, Opertti has supported several countries – MOEs, civil society and international organizations – in addressing educational, learning, curricular and pedagogical challenges posed by COVID-19. Among other, Central American and Catholic University of Uruguay (UCU) and is Co-Chair of the UNESCO-UCU Chair on hybrid education . Likewise, Opertti is a member of the Council of Advisers of the Organization of Iberoamerican States (OEI), and of the Latinoamerican Coalition for Teachers Excellence which is a joint initiative of the Varkey Foundation, the Interamerican Dialogue and the OEI. Caribbean countries.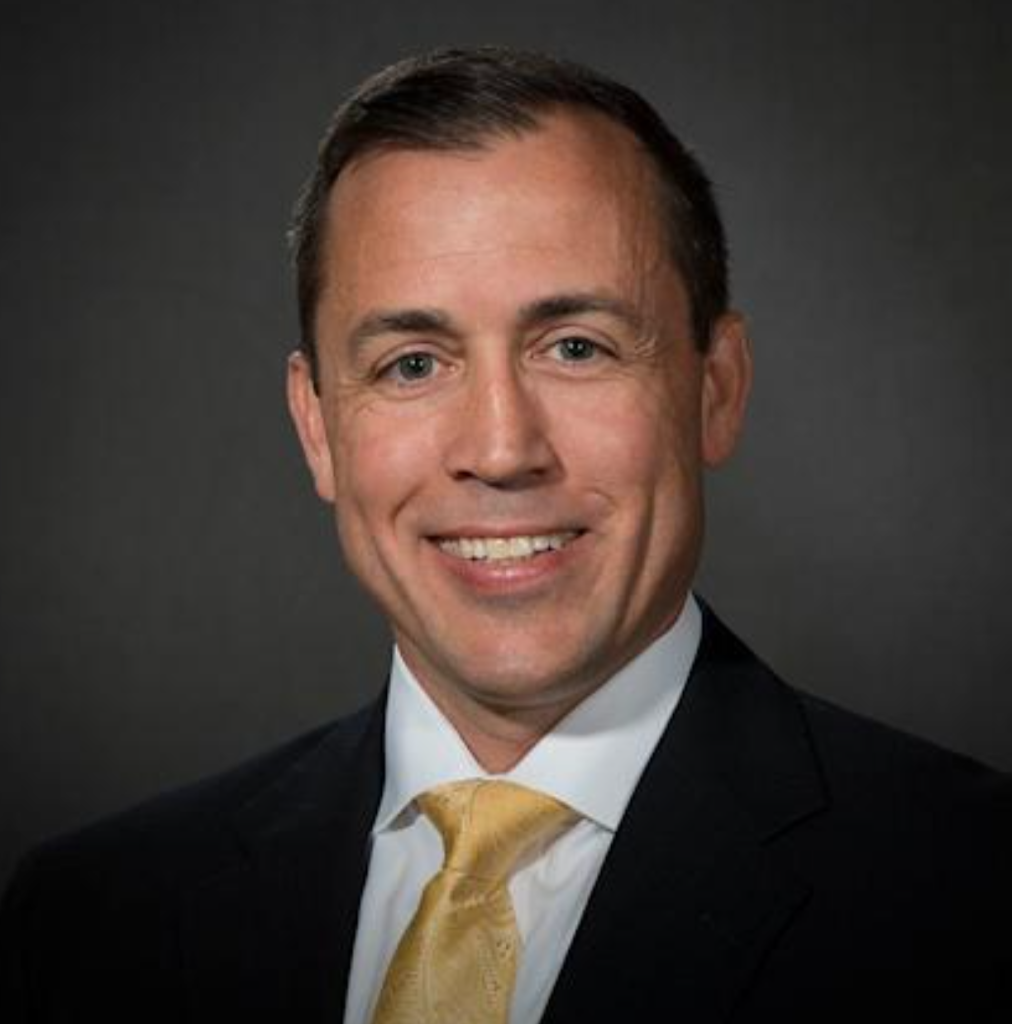 Mr.Jim Brigadier
Boca Raton, Florida
President, Global Markets, Anthology
As President Global Markets, Jim believes in the transformative empowerment that education provides. Throughout his 22-year career in education technology, his leadership philosophy has always centered on forging strong relationships with people to achieve collaborative goals and with a shared purpose in mind. Jim currently leads a team that serves over 4,500 clients in 87 countries. In his previous role at Anthology, Jim served as Chief Revenue Officer, leading a Field Operations team in the Americas/UK, where he was responsible for all aspects of client experience and satisfaction, revenue growth, sales results, and he previously led the professional/managed services team during a 5-year high-growth period through several mergers and acquisitions. Before entering the education technology and services business, Jim spent nine years in the U.S. Marine Corps as an Intelligence Officer, serving both domestically and abroad.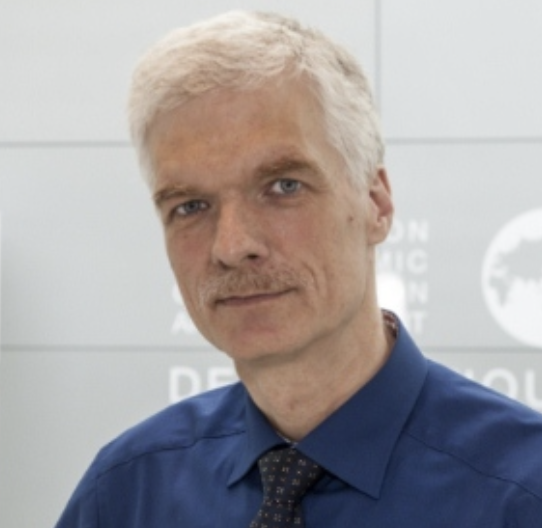 Andreas Schleicher
Director for Education and Skills, and Special Advisor on Education Policy to the Secretary-General at the Organization for Economic Co-operation and Development (OECD) in Paris. He initiated and oversees the Programme for International Student Assessment (PISA) and other international instruments that have created a global platform for policy-makers, researchers and educators across nations and cultures to innovate and transform educational policies and practices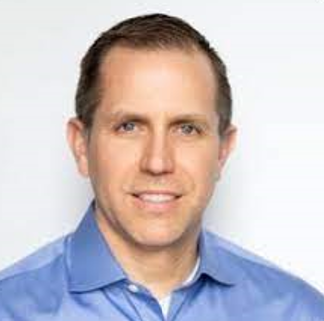 Mr.Matthew David Baker
CLASS TECHNOLOGIES
President of International and co-Founder
Matt Baker is one of the world's leaders in the educational technology sector. Matt started his career at Blackboard in 2000. For 13 years during his tenure at Blackboard he oversaw growth in the international markets along with heading up the acquisition of Moodlerooms which is now OpenLMS. After leaving Blackboard Matt spent much of his time supporting multiple startups in the EdTec space including SchoolChapters (which was purchased by Houghton Mifflin Harcourt), Notebowl (a social LMS), and SimpleCloud. Most recently he was the SVP of Education Strategy at Instructure. With the onset of the pandemic, Matt joined Michael Chasen (former founder and CEO of Blackboard) to start Class Technologies. Class adds teaching and learning tools to Zoom and makes the virtual classroom feel like a real classroom. Matt leads the growth of Class around the globe as President of International and co-Founder.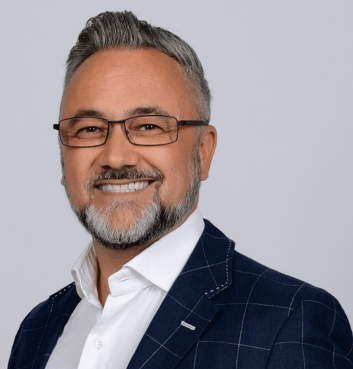 Mr.Warren Knight
Keynote Speaker and Trainer
Warren empowers individuals to create a competitive advantage by giving them the confidence, skills and tools to put digital at the core of their transformation. His vision is to, by 2035, help 1,000,000 leaders globally build a workplace based on culture, community, and technology for generation Alpha. He's dedicated over 15 years to helping leaders understand how technology drives business success: how it allows them to build a more efficient and sustainable organisation and digital footprint, ensuring a brand fit for the future. Warren's global experience includes building several multi-million $ businesses, and today, as a world-leading thought leader, speaker, author and coach, his focus is on driving digital leadership. He helps future-focussed champions to embed digital transformation in the heart of their organisation, and to identify and adopt new ways to innovate every day – empowering employees and creating new ways for digital-only customers to engage and buy. Warren Knight is an award-winning Digital Transformation Leader 2020, a top 100 Global Influencer 2022 and top 100 Tech Influencer, he's internationally recognised as an award-winning technology entrepreneur and author of Think #Digital First.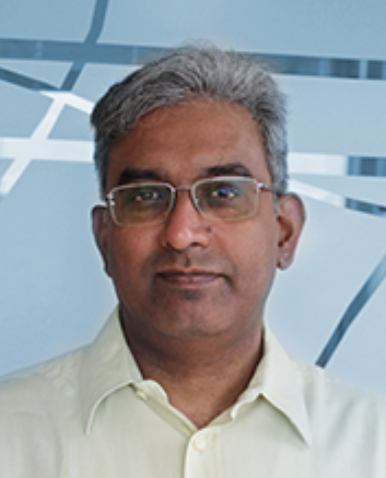 Dr. Basheerhamad Shadrach
Commonwealth Educational Media Centre for Asia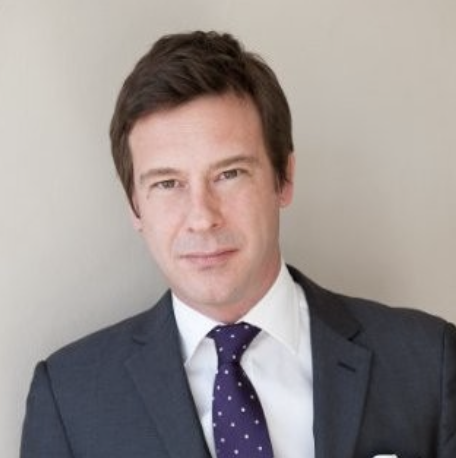 Andrew Jeffreys
Oxford Business Group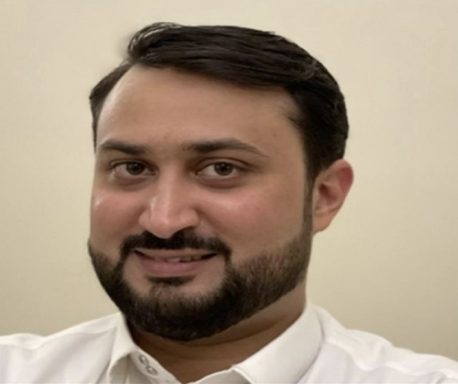 Mohammed Almadani
Classera Inc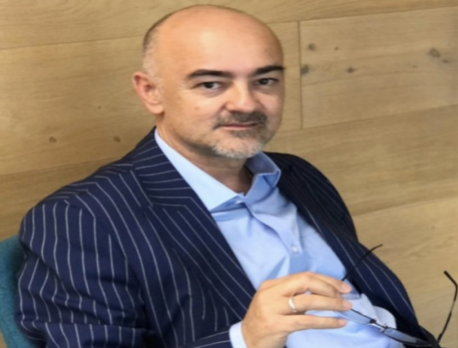 Massimo Gentili
CLASS
General Manager of Europe, Middle East, Africa @ CLASS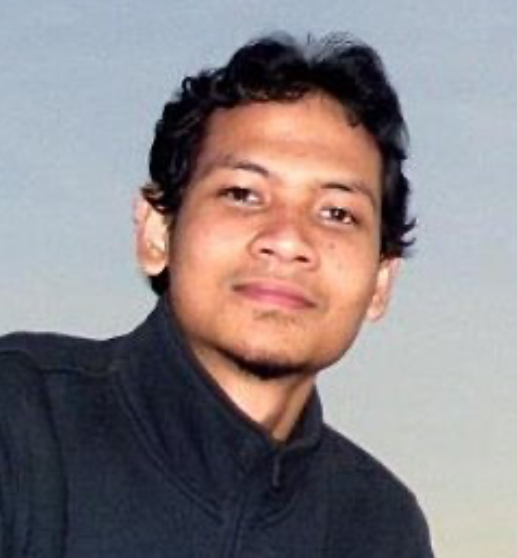 Dr.Ahmad Munasir Rafie Pratama
Indonesian Islamic University
Vice Dean for Resource Management, Faculty of Industrial Technology
Dr. Pratama is an Assistant Professor at Universitas Islam Indonesia, Department of Informatics. He is currently serving as the Vice Dean for Resource Management of the Faculty of Industrial Technology .Dr. Pratama did his Ph.D. in Technology, Policy, and Innovation from Stony Brook University, USA with Fulbright scholarship. He earned his Master's degree in Information Technology from Monash University, Australia and his Bachelor of Engineering degree from Universitas Gadjah Mada, Indonesia.His research interests and most recent publications are mainly related to the mobile technology and society, especially in educational technology.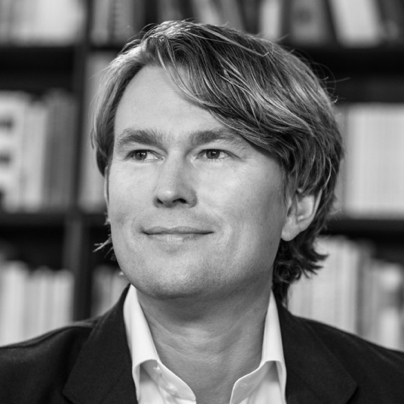 Ulrik Juul Christensen
Chief Executive Officer at Area9 Lyceum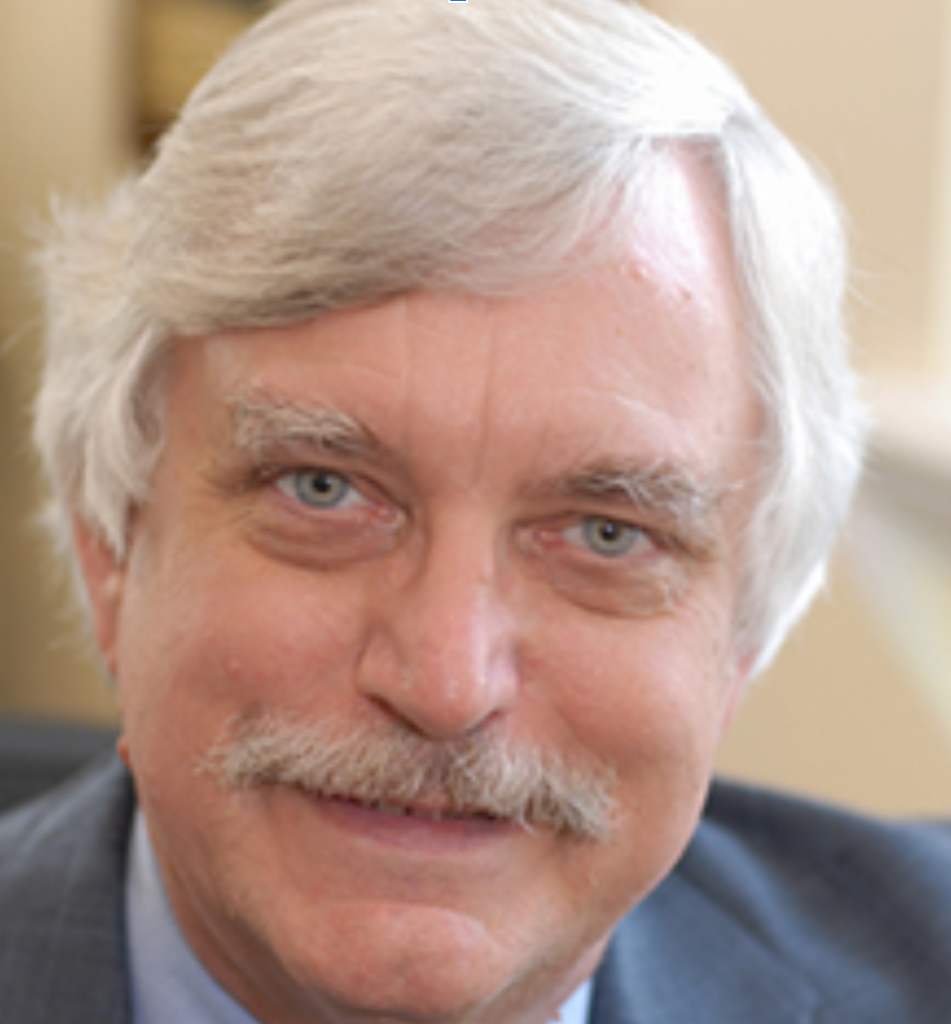 Prof.Chris Dede
Harvard Graduate School of Education
Senior Research Fellow
Chris Dede is a Senior Research Fellow at the Harvard Graduate School of Education and was for 22 years its Timothy E. Wirth Professor in Learning Technologies. His fields of scholarship include emerging technologies, policy, and leadership. From 2001-2004, he was Chair of the HGSE department of Teaching and Learning. In 2007, he was honored by Harvard University as an outstanding teacher, and in 2011 he was named a Fellow of the American Educational Research Association. In 2020 Chris co-founded the Silver Lining for Learning initiative (https://silverliningforlearning.org). He is currently a Member of the OECD 2030 Scientific Committee and an Advisor to the Alliance for the Future of Digital Learning, sponsored by the Mohammed bin Rashid Global Initiative (MBRGI). Also, Chris is a Co-Principal Investigator of the NSF-funded National Artificial Intelligence Institute in Adult Learning and Online Education.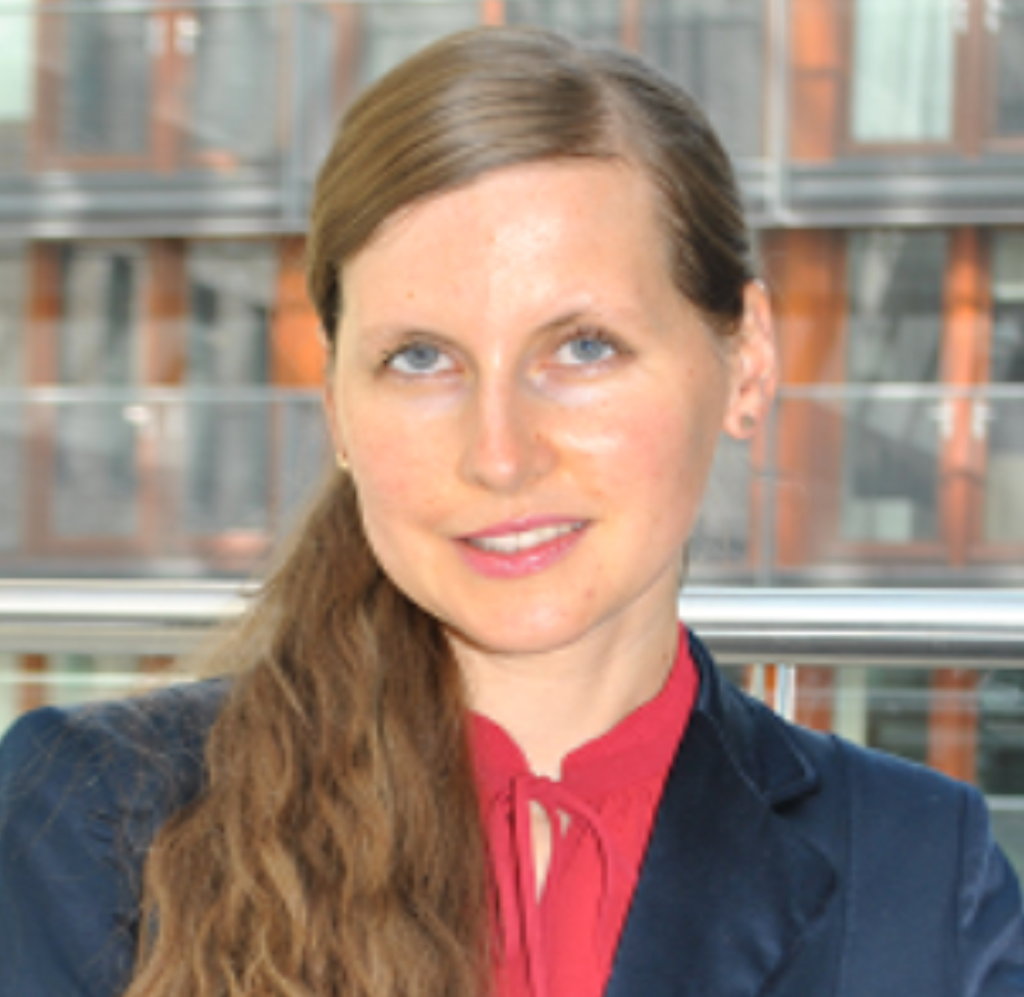 Dr.Kristina Dervojeda
PwC
Senior Manager PwC Innovation Research Centre
Dr. Kristina Dervojeda specialises in policy research in the field of skills, future of education, future of work, upskilling and reskilling strategies, and lifelong learning. Specific topics of interest include technology-enabled (digital) learning, 21st Century approaches to education & training, Industry 4.0 and 5.0, Artificial Intelligence and its implications for skills. Kristina advises governments and other key stakeholder groups all over the world regarding responsible digital transformation of education systems, considering also risks & challenges related to the digitalisation of education (especially for children) and co-creating solutions to mitigate these challenges. Kristina leads PwC Innovation Research Centre (IRC).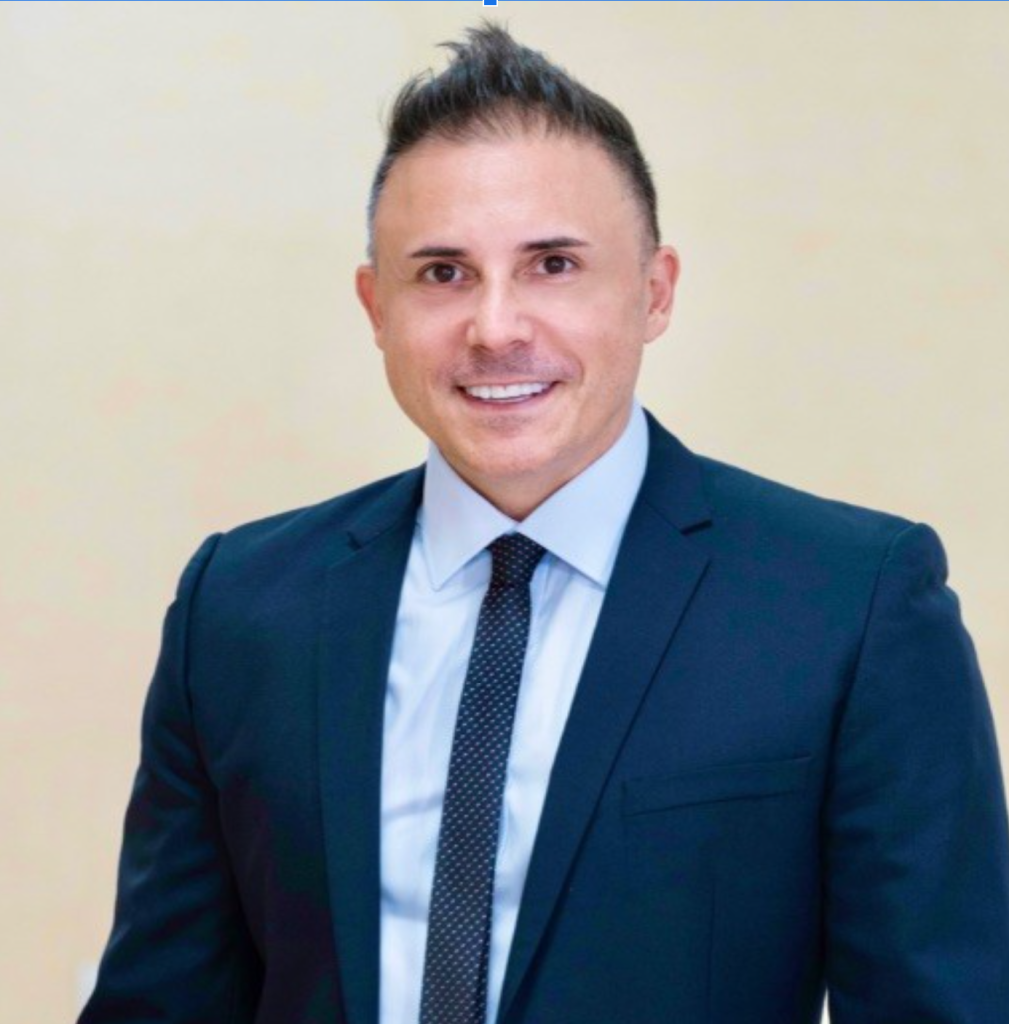 Dr.David Santandreu Calonge
Mohamed bin Zayed University of Artificial Intelligence
Head, Educational Program Development
Dr. David Santandreu Calonge is Head, Educational Program Development at Mohamed bin Zayed University of Artificial Intelligence (United Arab Emirates). He has previously worked in Hong Kong, South Korea, Australia, and Dubai and has written in the areas of education policy, MOOCs, curriculum design, and disruptive technologies in education.
Dr.Ayham Fayyoumi
PwC
Director
Advisor to top leadership in different governments in the region. Ayham is an experienced management consultant in strategic transformation and worked on nationwide transformational projects in the region and helped government entities bring their strategy to execution considering the impact of advanced and emerging technologies on strategy and operations. Ayham has started his career as an educator and researcher. He has conducted various research activities and published 25+ papers in scientific journals and conferences in the area of education technologies, online assessment, and programs evaluation and effectiveness.
Mrs.Asude Altintas Guray
Twin Science & Robotics UK
CEO & Co-Founder
"Co-Founder and CEO of Ed-Tech startup Twin Science & Robotics, Asude Altintas is aspiring to deliver holistic and humanitarian-centered STEM education to children around the world. After attending Stanford's Social Entrepreneurship Program, Asude started her career at one of Turkey's leading NGOs, YGA, initiating several high-impact social initiative projects. She was invited to speak at the United Nations to present YGA's technology-based solutions as best practice examples from around the world. During her 5-year tenure as president, Asude guided YGA through several successful projects earning the NGO several awards including MIT Innovators Under 35, Forbes (2x), and GSMA (2x)." Dr.Adam Marks
EDUVAL Education
Chief Academic Officer
An accomplished academic leader with expertise in higher education administration, strategic planning, program accreditation, market and industry alignment, and institutional effectives. A passionate researcher and practitioner in the areas of educational technology leadership, digital transformation, distance learning, and fact-based decision- making. Proven record of managing large operations across the U.S. Europe, the Middle East, and Asia. A member of the Academic Advisory council with Microsoft, Ellucian, and Blackboard. An external reviewer with MSCHE, and ABET.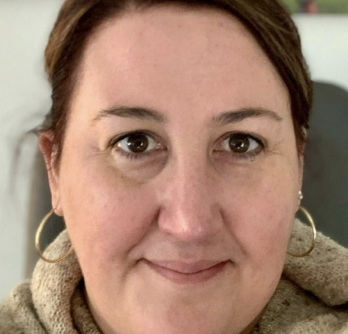 Mrs.Stacie Fieth
JA Worldwide
Director, Global Education Services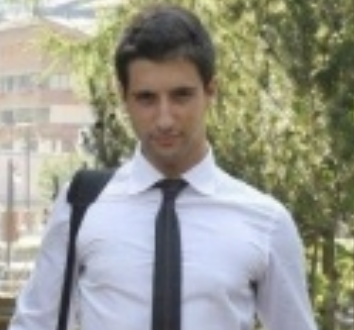 Mr.Roberto Mangano
FifthIngenium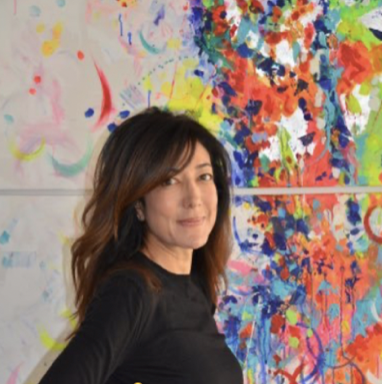 Hania Baramk
Area9 lyceum
Managing Director Middle East and Africa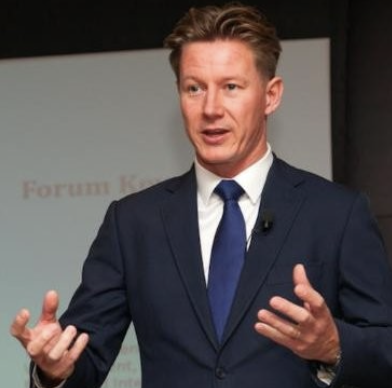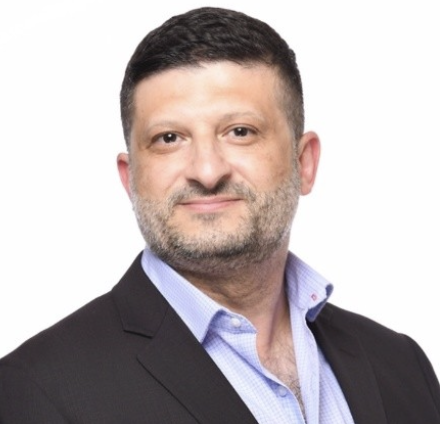 Shawki Abderrahman
Senior Principal Functional Consultant | Presales Team Leader MEA at Ellucian
Shawki Abderrahman is a renowned expert in Higher Education with over 25 years of experience in the field. Throughout his career, Abderrahman has made significant contributions to the field, earning a reputation as an expert in his field. He has a deep understanding of the challenges facing universities and colleges today and has worked to develop innovative solutions to address these challenges. As an expert, Abderrahman has been working with solutions like Banner, Oracle PeopleSoft, e-Register and other related systems that assisted leading institutes across the Middle East to offer a better learning experience to their students. He has assisted several leading educational institutions in the Middle East in selecting and implementing these solutions and has helped them to improve their student information systems, administrative processes, and overall educational experience. Abderrahman graduated with a Bachelor's degree in Computer Science from the University of Jordan and a Postgraduate Diploma in Business Administration from the University of Wales. This educational background has provided him with the skills and knowledge necessary to excel in his field and make significant contributions to the world of higher education.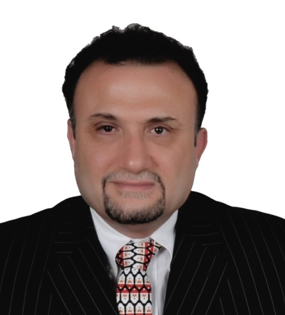 Prof.Mohammed Ali Akour
Former University Professor, ASIC, and Self-Employed
Higher Education Consultant, Inspector and Member of the International Advisory Council at ASIC
Dr. Akour is an associate Professor with more than 20 years of international academic and industrial experience in USA, Jordan and Oman; specialized in instructional psychology and technology (human–computer interaction), technology management, innovation, and application of information and communication technologies in business and education settings. He held a number of administrative positions such as Accreditation Inspector, Founding/Acting Director of eLearning and Innovation Center, Special Assistant to the President of an American oil & gas company, Deputy Dean, Assistant Dean, Head of Department, and Projects Manager. He is a member of executive, steering, and editorial board committees in a number of international conferences and journals. He is a member of the International Advisory Council, June 2020 to present. Accreditation Service for International Schools, Colleges & Universities, UK.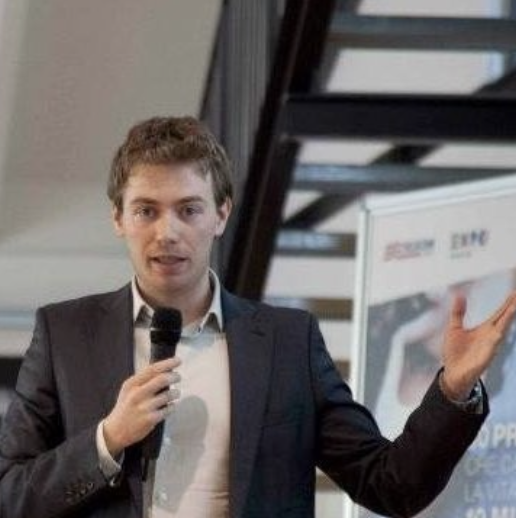 Matteo Valoriani
CEO at FifthIngenium | Speaker | Microsoft MVP | Intel Innovator | HoloLens expert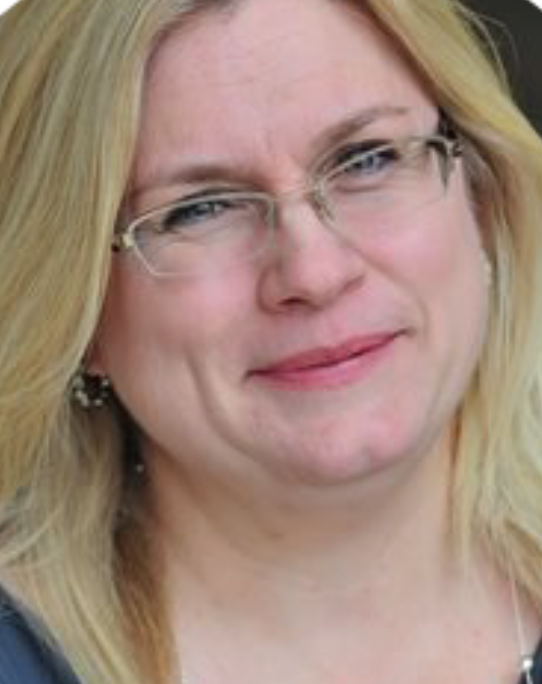 Dr.Jennifer Mathes
Online Learning Consortium
Chief Executive Officer
Jennifer Mathes, Ph.D serves as the Chief Executive Officer at the Online Learning Consortium. In this role, she provides the strategic direction for the organization and supports the development of key projects and programs to support OLC members. Dr. Mathes has 25 years of experience in both public and private education where she has continuously supported digital learning initiatives. In addition, Dr. Mathes is the author of the ICDE Report Global Quality in Online, Open, Flexible and Technology Enhanced Education: An Analysis of Strengths, Weaknesses, Opportunities and Threats (2019) and co-editor of the OLC Quality Scorecard Handbook: Criteria for Excellence in Blended Learning Programs (2017).Dr. Mathes holds a Doctor of Philosophy degree in Education from the University of Illinois at Urbana-Champaign.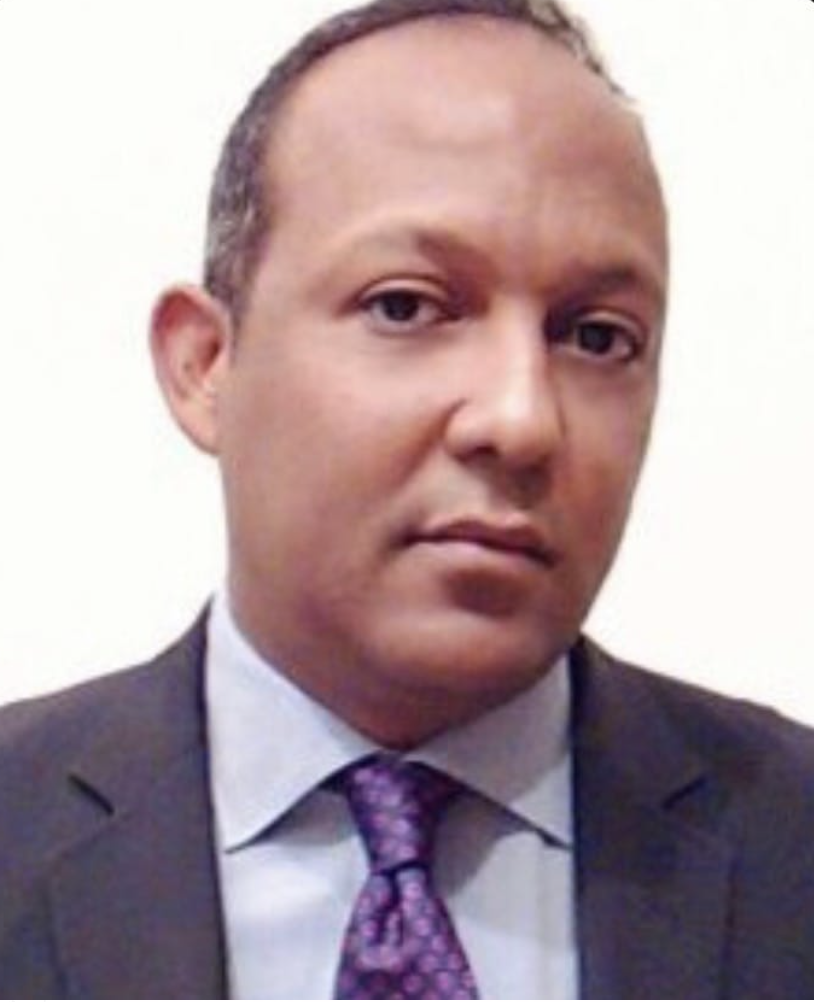 Mr.Brook Negussie
Elearnafrica
CEO
"I am a social entrepreneur dedicated to promoting technology access. Over the past fifteen years, I have held leadership roles in international technology companies, including telecommunications, satellite communications, media and social networks. Born in Ethiopia and educated in Europe and Canada, my business experience has been clearly defined by my efforts to provide learning resources to schoolchildren throughout Africa using satellite radio and internet connectivity. As CEO and founder of eLearnAfrica, I am committed to expanding educational opportunities to underserved communities. eLearnAfrica is aimed at making available world-class, locally relevant educational materials and learning resources available to students throughout the African continent by harnessing technology and social media networking."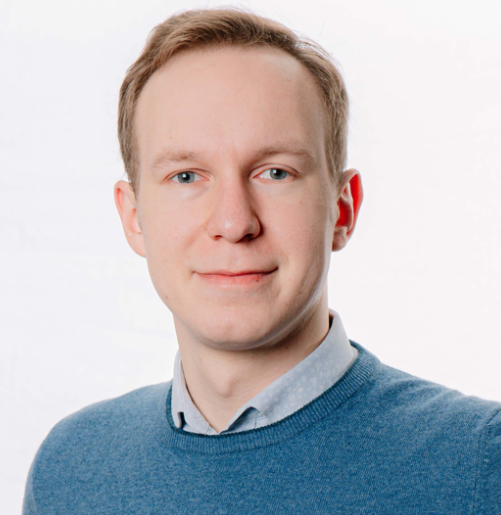 Mr.Alexander Zheltov
Educate Online Inc
CEO and Founder
Alexander Zheltov is CEO and co-founder of Educate Online, Inc. (United States), an international education and technology company with a mission to offer affordable, borderless education worldwide. Alexander's passion for international education began at a young age while attending summer camps, boarding school and finally Cass Business School in the UK. Alex pours his passion into everything he does, and it shows! In 2021, Educate Online won a Forbes award for best emerging startup, shortly following Alex was offered a position on the esteemed Forbes Council. And, as if that wasn't enough love from Forbes, in 2022, Alex was a winner of Forbes 30 under 30 (CIS). Add to this, an outstanding leadership award from Education 2.0, features in Entrepreneurship magazine and Tech Crunch, Alex is one to watch as he shows us what it means to reimagine education.
Dr.Tonya Bevedare Amankwatia
North Carolina A&T State University
Assistant Vice Provost, Distance Education and Extended Learning
Recognized as a distance education and continuing education leader, Dr. Tonya B. Amankwatia is an online federal compliance reviewer and contributor to various international conferences and publications. She's the co-editor of the Brill series book, Large-Scale Technology Implementation Stories to Inspire Change and serves on Springer's TechTrends and Journal of Computing in Higher Education editorial review boards. She is a foundation board trustee for the Association of Educational Communications and Technology and directs its NATO Allied Command Transformation accord. She also serves on the University Professional and Continuing Education Association's Board of Directors and teaches one of its leadership professional development courses. She holds a doctorate in learning sciences and technology from Lehigh University.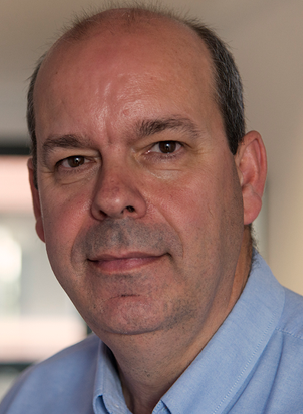 Prof.Baltasar Fernandez-Manjon
Universidad Complutense de Madrid

Baltasar Fernández-Manjón is a professor (catedrático) that lead the e-learning research group e-UCM at the Complutense University of Madrid (UCM). He has the Telefonica-UCM chair in Digital Education and Serious Games. Former Vice Dean of Research and Foreign Relationships. In 2010-11 Visiting Associate Professor at Harvard University and Visiting Scientist at LCS-MGH. IEEE Senior Member. Dr. Fernández Manjón is also IEEE Senior Member, member of the Working Group 3.3 "Research on the Educational uses of Communication and Information Technologies" of the International Federation for Information Processing (IFIP) and a member of the Spanish Technical Committee for E-learning Standardization (UNE/AENOR CTN71/SC36). Partner in EU projects (e.g. H2020 RAGE and BEACONING, GALA, SEGAN) and R&D reviewer for the EU.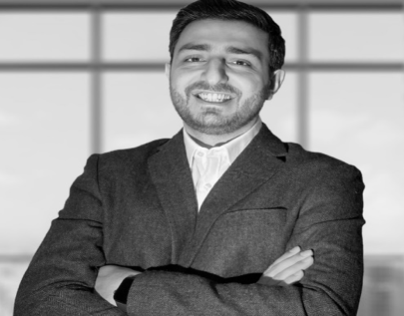 Eng. Mohammed Khair Alnahhas
Learning Solutions Architect at Area9 Lyceum